Rapid Response Electrical
Tigerlec conducts electrical property maintenance.
At Tigerlec we aim to book your job in same day, and complete the job within 72 hours.When the email comes through we reply leting you know it
has been received, then we contact the tenant straight away.
After booking your job in we will shoot you another email letting you know whats happening.
Our clientele include:
- Real estate agents (Residential and Commercial)
- Body Corporates
- domestic houses, units and apartments
- Hotels
- Retirement Villages
- Aged Care
- Shopping Centers
- High Rise Buildings
- Schools
- Industrial
Some work examples include:
- fault finding and repairs
- safety switch (RCD) tripping rectification
- changing a power point
- upgrading a fuse box
- replacing all lighting in an office
- fault finding
- oven and stove repairs
- oven and stove change overs
- hot water repairs
- phone line repairs
- smoke alarms
- safety switches
- thermal imaging
- exit and emergency maintenance
- lighting repairs and installation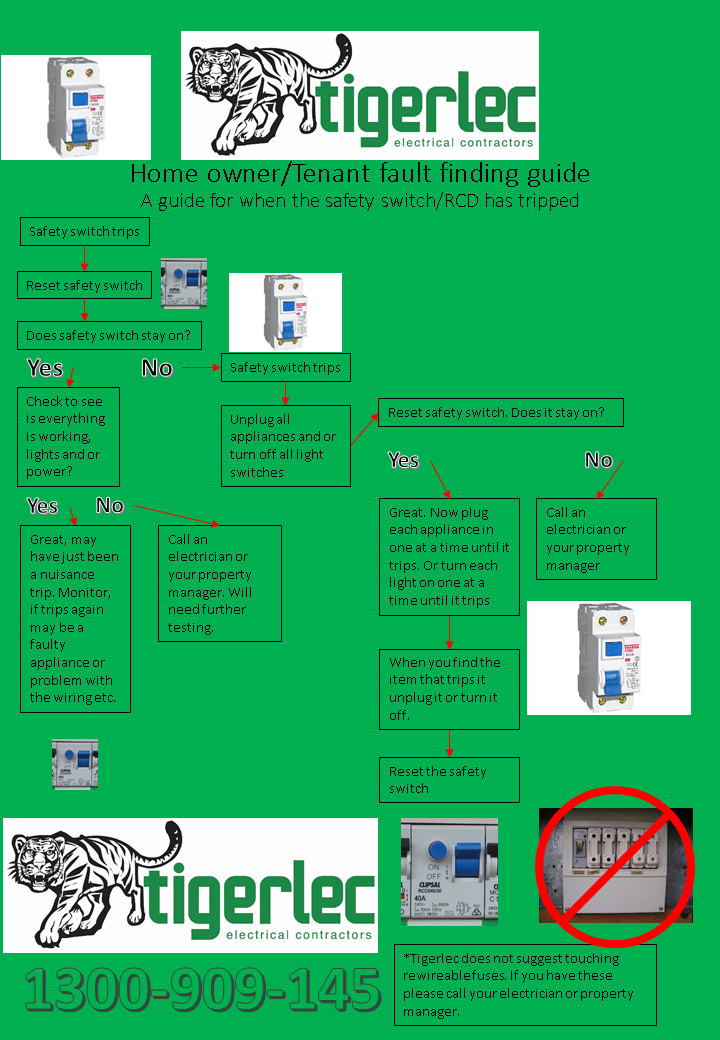 Tigerlec provide a fast turn around, quality job and competitive pricing.
Call Nathan to discuss NOW! 0403977802